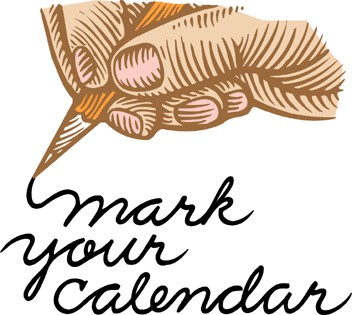 Go Native Tree Farm will be supporting several native plant sales / events this year. We will be accepting orders in person, will have trees available for sale, and will be available to speak with you to discuss any concerns you may have about planting and native species. The links below will lead you to the event site where you can find more detailed information including maps and directions.
Please email us with pre-orders for the events. We strongly encourage people interested in specific plant species to email us ahead of time and ask us to bring them for you. We will hold them for you until you can arrive at the sale. We will not sell your plants to other people before you arrive. If you know what you want in advance of the sale, feel free to send us an email with your wish list and we will make up an order for you. This insures that we will have your plants you want and assures we give preference to you when loading the trailer.
Open House Announcement
October 10th 9:00AM – 3:00PM
We have considered the factors involved in holding events without 
becoming COVID-19 vectors.
We have decided to hold our annual open house at Go Native Tree Farm  in October 2020. We would like to request that you post this event and forward this  email to the other nurseries that support your spring and fall events.
Our open house will take place on October 9th and 10th, 2020.
The hours will be Friday October 9th from 9AM till 5PM and Saturday
October 10th from 9AM till 3PM.
The nursery address is 678 South Chiques Road, Manheim, PA 17545. As always, we request that folks interested in coming to visit the 
nursery please send us an email ahead of time, and include in the 
email when they wish to visit and what plants they may be interested in. We are offering 10% discount on all of the 15,000 or so plants we have on hand.
We believe that we can manage the event without introducing measurable  risk from COVID-19. We want to observe safe practices.
This should include the following:
the event is 100% outdoors. The farm is large, which gives everyone ample space to maintain social distancing. Six feet minimum; 10 feet is better.
Visitors need to bring and wear their masks.
Anyone who has had contact with COVID-19 positive people or who has been in high risk locations within 14 days is requested to NOT visit.
We want to assure that a controlled number of visitors arrive at one time, so the number of people on the farm can be managed as a small number.
It is therefore essential that folks send us an email ahead of time to tell us when they wish to visit, including which day and time.
Thank you!